The Evolving Job Market
November 15, 2015 written by Nishanth Babu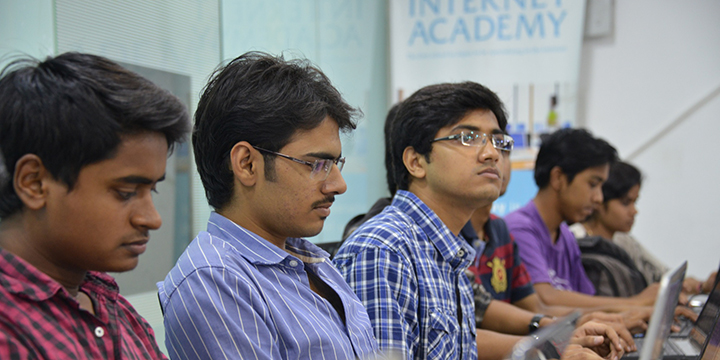 With the surge in new technology and the increase in the number of smart phone users, It is no surprise that programmers and developers have become one of the most in-demand profiles in the growing job market. However, there is a gap that exists between new graduates and what companies are looking for.
We live in a world with constant technological advancement and the code used to create this tech is also evolving , so employers are now looking for programmers who are well-versed in the latest languages and adaptable. What this means, is what you learn in college may not be enough to meet the requirements of today's employers.
According to a survey conducted by Glassdoor in 2014, nearly 72% of the employees who participated stated that specialized training to acquire specific skills were more valuable in securing employment than their degrees. This is a little daunting and disheartening, as most of us spend 4 years in college only to graduate and find our skill-sets obsolete. It is because the boom in technology has only happened in the last few years. Before that, C++, Java and SQL were the primary tools of the trade.
But now, in 2014, with everything going online and mobile. HTML, JavaScript , PHP and Python are becoming mandatory for programmers. These languages are on the rise primary because of the wide spread use of the internet. The internet has become a human necessity now, just like food,water and shelter.
The first thing I'd advise all graduates is to research the current market trends. Let's say you want to join a company. You should understand what the company is looking for and if you don't have the required skills, find a place where you can learn them. It is not enough to just have a theoretical understanding of these languages; in the field you will be expected to employ them and produce results. Before you apply to a company, you should first practice and program multiple applications. One of the best ways to catch an employer's eye is to have a robust and diverse portfolio.
Speaking of portfolios and projects, think outside the box. It is important to stand out from the crowd. A generic project will do very little for you in a job interview. Instead ,find creative projects that employ the latest skill sets. For example, designing a mobile app that uses an HTML /CSS/ JavaScript interface and uses SQL,PHP/Java for the back-end would be a much more interesting project to present in an interview. It not only shows your potential employer that you are adept at a multitude of fields but that you also have the ability to adapt.
As a mechanical engineer, I never imagined that I'd end up working in the field of Web Development. But that just goes to show the sheer demand for people in this field. Getting a job is not hard, all you need are the right skills.